Hillegas Road South Bridge
The bridge over Interstate 69 on Hillegas Road has officially re-opened. Coyote Creek Golf Club can now be accessed from the north and south on Hillegas road again. 12/9/19
New 2020 Toro Maintenance Fleet
We are excited to announce our new fleet of Toro equipment has arrived! These beautiful new items include two greens mowers, two fairway mowers, an approach/tees mower, and a groundsmaster to add striping to the surrounds by greens and tees! 11/11/19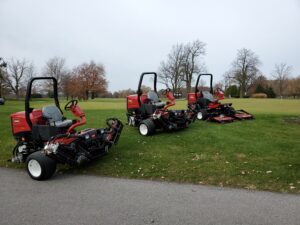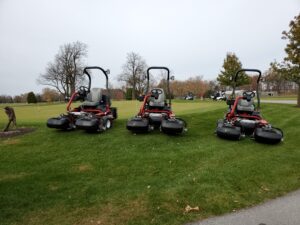 New 2020 Club Car Cart Fleet
We are excited to announce our new fleet of Club Car golf carts have arrived! These new carts feature larger bag wells for cart golf bags, four sand bottles, and magnetic rain covers!  10/31/19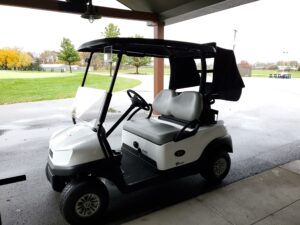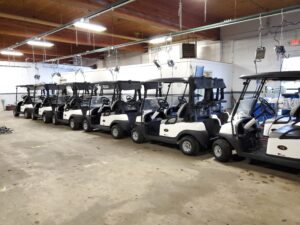 2019 Indiana PGA Las Vegas Pro-Am
Director of Golf, Bill Blumenherst, and Assistant Professional, Hartley McLeod, enjoyed their time with two groups of members at the 2019 Indiana PGA Las Vegas Pro-Am. They represented Team Coyote Creek well and had tons of fun while doing it! 10/2/19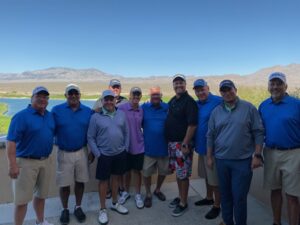 Fall Aerification
We will be performing the very important Fall aerification of our greens and practice greens on Monday, October 7th with the entire course and practice facilities closed on this day. Please also be aware that several holes may be closed daily while our maintenance staff finishes aerification of the remaining fairways throughout the next few weeks.
Thank you for your patience and understanding!
10/2/19
2019 Fort Wayne Senior City Runner-Up
Congratulations to Brian Gottwald on his 2nd place finish at the 2019 Fort Wayne Senior Golf Association City Championship. His 2-day total of 147 (71-76) was four shots clear of the third place finisher. 9/16/19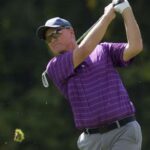 2019 Indiana Senior Women's State Champion
Congratulations to our member Jackie Raftree on winning the 2019 Indiana Senior Women's Golf Association State Championship at Coyote Crossing in West Lafayette, Indiana. She shot 78, 77, and a final round 77 for a three day total of 232 to win by 3 strokes! Her other wins for the year include the Fort Wayne Women's Senior City Championship and the Coyote Creek Golf Club Ladies Championship. 9/12/19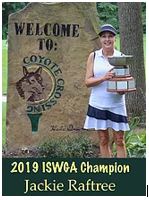 2019 Hole-In-Ones!
Congratulations to our members on their special achievement this season!
C. Kitchen - Hole # 14
A. Rybicki - Hole #7
A. McKeeman - Hole #17
L. Griffith - Hole #14
D. Fink - Hole #3
B. Smith - Hole #3
S. Pannabecker - Hole #7
D. Scudder - Hole #3
D. Kumfer - Hole #14
J. Rowe - Hole #14
A. Buck - Hole # 3
9/12/19
Course Improvements!
Making progress on Hole #4 fairway! New drainage tiles and catch basin to fix the age old mysterious drainage issues. Hole #4 will be open and better than ever very soon! We have also added new and larger tee boxes on several holes just in time for this new season! Thank you to our members and guests for their patience and understanding as we continue to make Coyote Creek the best it can be. 5/1/19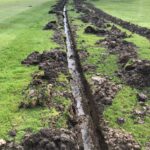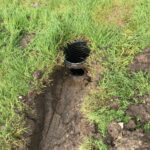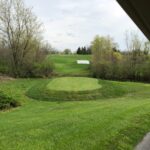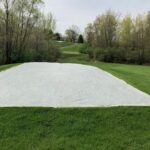 Demo Days!
Coyote Creek is proud to offer two separate demo days exclusively to our members highlighting the top two companies in golf. On Thursday, May 9th we will host TaylorMade from 2pm-6pm and on Saturday, May 11th we will have Callaway from 10am-3pm. We highly encourage our members to stop out and get fit for the best clubs on tour! 4/26/19
***Road Construction and Bridge Closing on Hillegas Road***
Coyote Creek Golf Club Members, guests, and patrons of Rack & Helen's Social House will be required to seek alternative routes of traveling as the Hillegas Rd. bridge over Interstate 69 near Coliseum Blvd. will be closed until November starting on April 1st. Coyote Creek Golf Club and Rack & Helen's Social House may still be accessed on Hillegas Road by way of Washington Center Blvd. north of the driving range. Please visit Wane TV for further information on this and detour routes, or call the Golf Shop at 260-483-3148 for assistance. 3/25/19
USGA Rules Clinic for Coyote Creek Members
Coyote Creek will be hosting a USGA Rules Clinic for our members on Tuesday, March 19th from 6:00pm to 7:30pm. This event will be hosted by our very own PGA Professional Golf Staff and USGA Rules Official Larry Festa. RSVP for this event in the Golf Shop. 3/6/19
2019 USGA Rules Changes in Effect
Take this time before the new golfing season starts to catch up on the new USGA rules changes for 2019. Many of them require new procedures such as taking a drop, putting with the flagstick in, and time spend searching for lost ball. Check these out! 1/11/19
Golf Staff Heading to PGA Merchandise Show!
The CCGC Professional Staff will be attending the annual PGA Merchandise Show to learn about new equipment, apparel, and other products for 2019 during Jan. 23rd- 25th. Fingers-crossed they bring back the warm Florida weather with them! 1/8/19